2022 Social Activity Stories
On Friday 4th November, a second attempt to visit the Tilligerry Habitat proved successful, with 16 participants enjoying a day out in Nature.
A morning tea/meeting stop at McDonalds, Williamtown enabled the group to gain a caffeine fix before assembling in a convoy for the drive to Tanilba Bay where the Tilligerry Habitat is located. Without losing anyone enroute, all those attending gathered for a group photo before checking out the headquarters, talking with the volunteers and gathering a map, ready for their 'nature exploration'.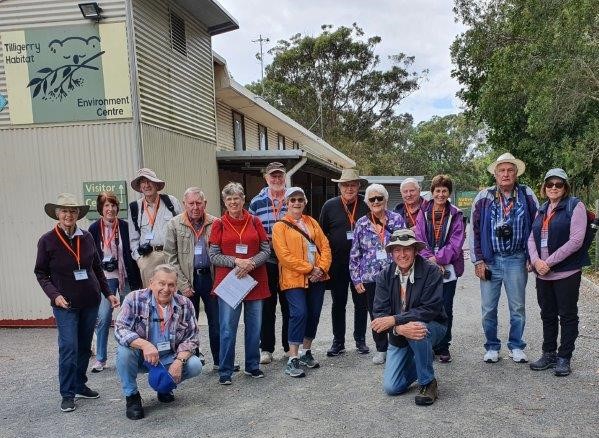 ---
Monday 17th October – Get Online Week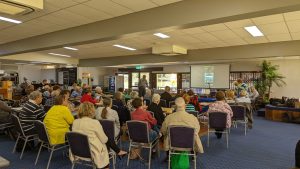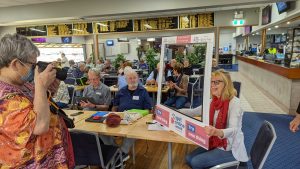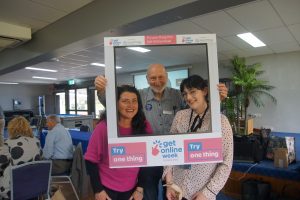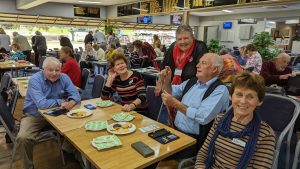 We had a great rollup of 74 people to our Get Online Week activity 'Tech with Tea & Scones'. There was a lot of fun with the various activities using our smartphones and it was pleasing to see everyone participating and 'trying one thing' new. It was nice to see Natasja and Brooke from Good Things Foundation joining us for the activities. Thank you to everyone – the helpers and the attendees for making this a great day.
---
Social Outing – FRIDAY 19th of August saw a fine day with some cloud, for our lunch date at the Lake Macquarie Yacht Club
Some 24 members enjoyed fine and tasty fare and a good natter at this establishment which, for the size of the order, provided speedy service which was much appreciated. A number of those attending had either never been or had not for some time and commented on the quality of the meals and the scenic location, along with the easy parking and single level.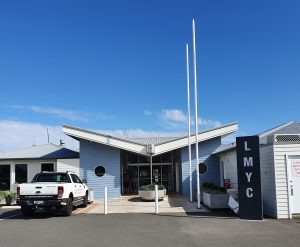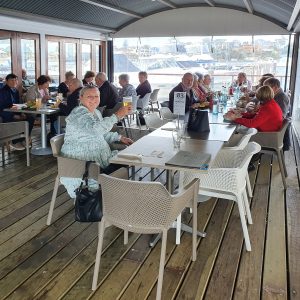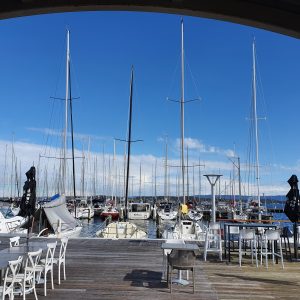 For those unable to attend, the LMYC is well worth a visit some time.  
—————————————————–
AGM/Lunch – Friday 5th August
Our member's Annual AGM and Lunch was held at the Cardiff RSL Club, with just 33 members attending, no doubt the ongoing COVID situation affecting numbers. 
Barry Keen was re-elected President, along with Jackie Lampe filling the Vice President role and Grahame King as Treasurer. Wendy Smith was welcomed as Secretary with Lindsay Threadgate reappointed as Publicity Officer. All other Committee positions were filled with no other changes.
Formalities over, it was then time to sample the culinary delights of the Club eatery and enjoy a chinwag with fellow members.
---
Morning Tea – Monday 4th July saw a great attendance of some 73 members & guests for the first Morning Tea/Meeting held at our new 'headquarters', Club Lambton (Lambton Bowling Club).
 President Barry opened proceedings with a welcome to members and guests and an outline of the Club's current situation. He then introduced the first of the guest speakers, Liz Curran and Olivia Paterson from Service NSW who did an excellent job of explaining the numerous benefits and savings available, covering a diverse range of services including power and water supplies, travel and accommodation vouchers etc. They also advised that one could book a personal meeting with a Service NSW person for a full explanation of all the savings on offer to seniors, thus avoiding the sometimes-difficult process of navigating through the myriad of options within the site.
A 'yummy' Morning Tea followed, put together by Immediate Past President Sandra and her helpers, giving members a chance to mingle and catch up, while others took the opportunity to ask further questions of the Service NSW ladies or pay their annual membership renewals to Treasurer Grahame.
'Tank & tummies' satisfied, it was time for the next guest speaker, Kathy Lewis from NovaCare to enlighten members on the various home care services available. This topic was certainly of interest as we are all closing on the time of needing some of what is on offer, if not for ourselves then maybe a family member. Plenty of questions were asked and there was a good amount of literature available to allow members to take home and absorb in their own time. After lucky door prizes were drawn, it was then pack-up time, with members then able to once again mingle or ask further questions of the guest speakers before heading home.
It appears the move to this locality for the holding of such events (along with classes and committee meetings) has been met with approval judging by the excellent attendance, helped in no small way no doubt by the excellent parking facilities – a real point of concern at our previous location.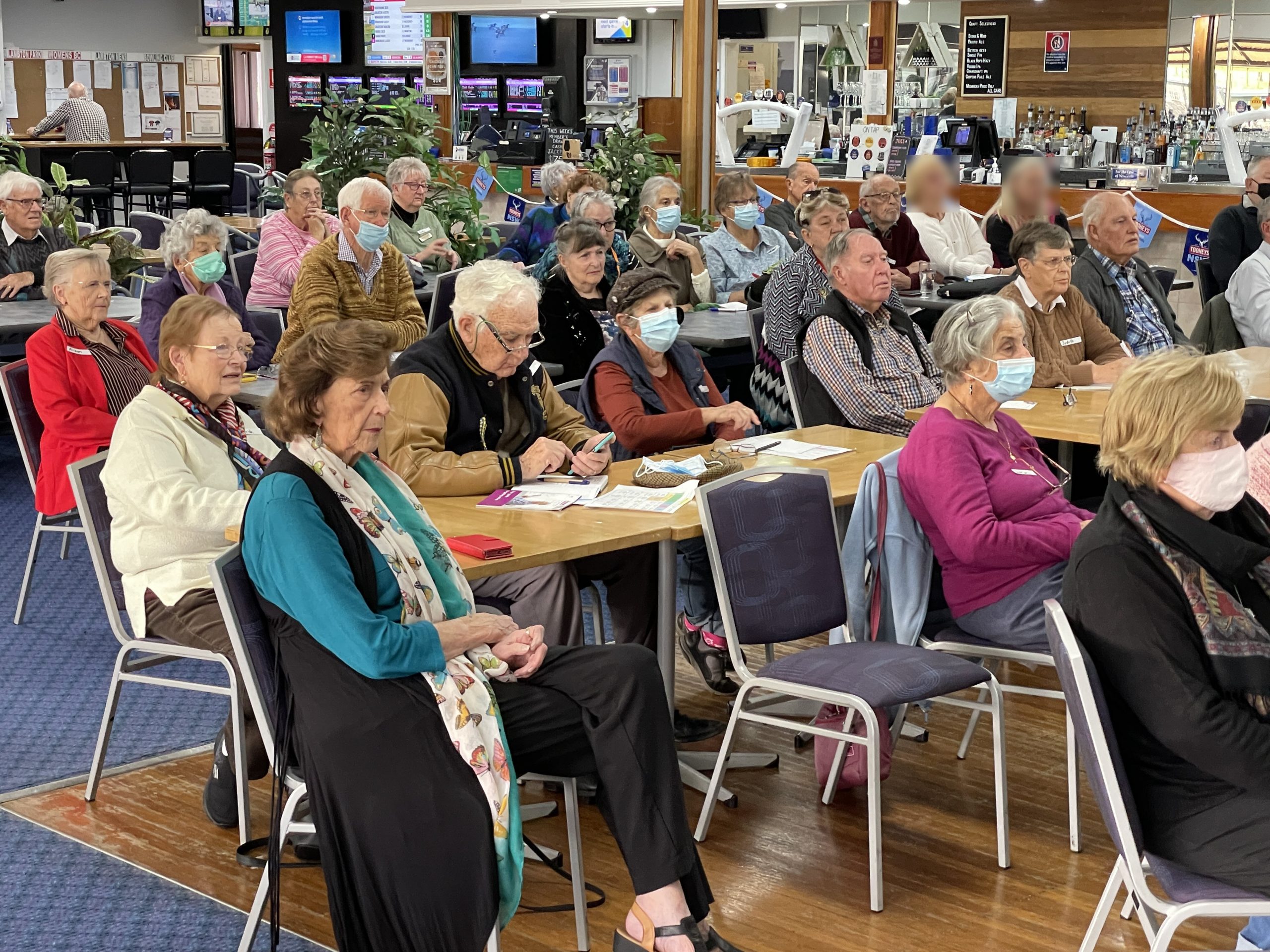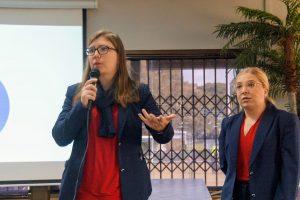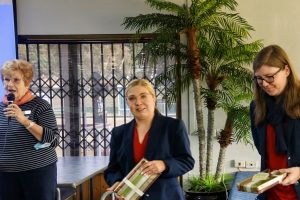 We had guest speakers (Olivia & Liz) from Service NSW talking about how they can help save you money with price comparisons for your utilities etc and concessions and vouchers on offer from the State Government.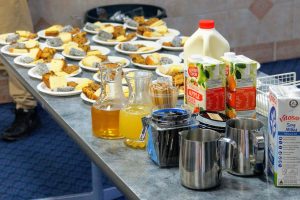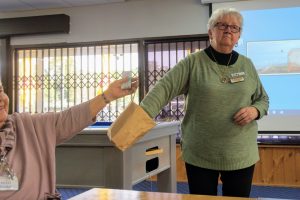 Of course, we then had morning tea & lucky door prizes – thank you to all the helpers! Following on was Kathy from NovaCare speaking on navigating aged care and how their organisation can help you – don't wait 'til you need help register early was her advice.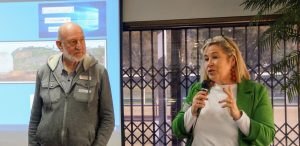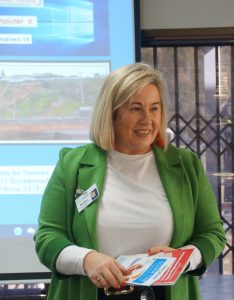 —————————————————————————
Saturday 7th May
A fine day beckoned on Saturday 7th May as 18 members met up in the Rathmines Bowling Club carpark in readiness for an Information Session/Tour of the former RAAF Catalina Flying Boat Base.
Our Tour Guide, Mr. Bill Anderson (President of the Rathmines Catalina Memorial Park Association) then led us into the Club where he and a couple of other Association volunteers served morning tea. Bill then gave us an insightful and informative slide presentation detailing the history of this important RAAF Base, from the site selection process through to the commencement of operations in December 1939, and the vital role it played in the WW2 effort. Catalina operations consisted of reconnaissance, bombing, mine laying, supplying troops and coastwatchers, and performing air-sea rescue missions. The role played by Catalina aircraft and crews received very little public recognition because of the need to maintain secrecy. One of the most significant operations conducted by a Catalina Squadron was the location of a Japanese task force heading to Port Moresby. This information was relayed to the Australian and American Navies, allowing them to intercept the Japanese force resulting in the battle of the Coral Sea. The outcome was the withdrawal of the Japanese forces from Australian waters and the sparing of an invasion of Port Moresby.
Following this presentation, we made our way to the Memorial Park, the location of the memorial tower and a number of plaque-covered walls commemorating those who served there. Next, an inspection of several interesting sites necessitated a car convoy to cover the area in which these sites were located. With our brains overflowing with newfound knowledge, it was time to return to the Club for a very generous lunch and a browse at the Association's merchandise display.
Our group was made feel most welcome by the friendly and well organised Association members who looked after us extremely well, and I'm sure those who attended this outing would concur. Bill Anderson mentioned that the Association's Catalina is currently undergoing restoration in a private shed at Kilaben Bay, and discussions revealed that a group visit to inspect this ongoing work could be arranged for another day, so stay tuned.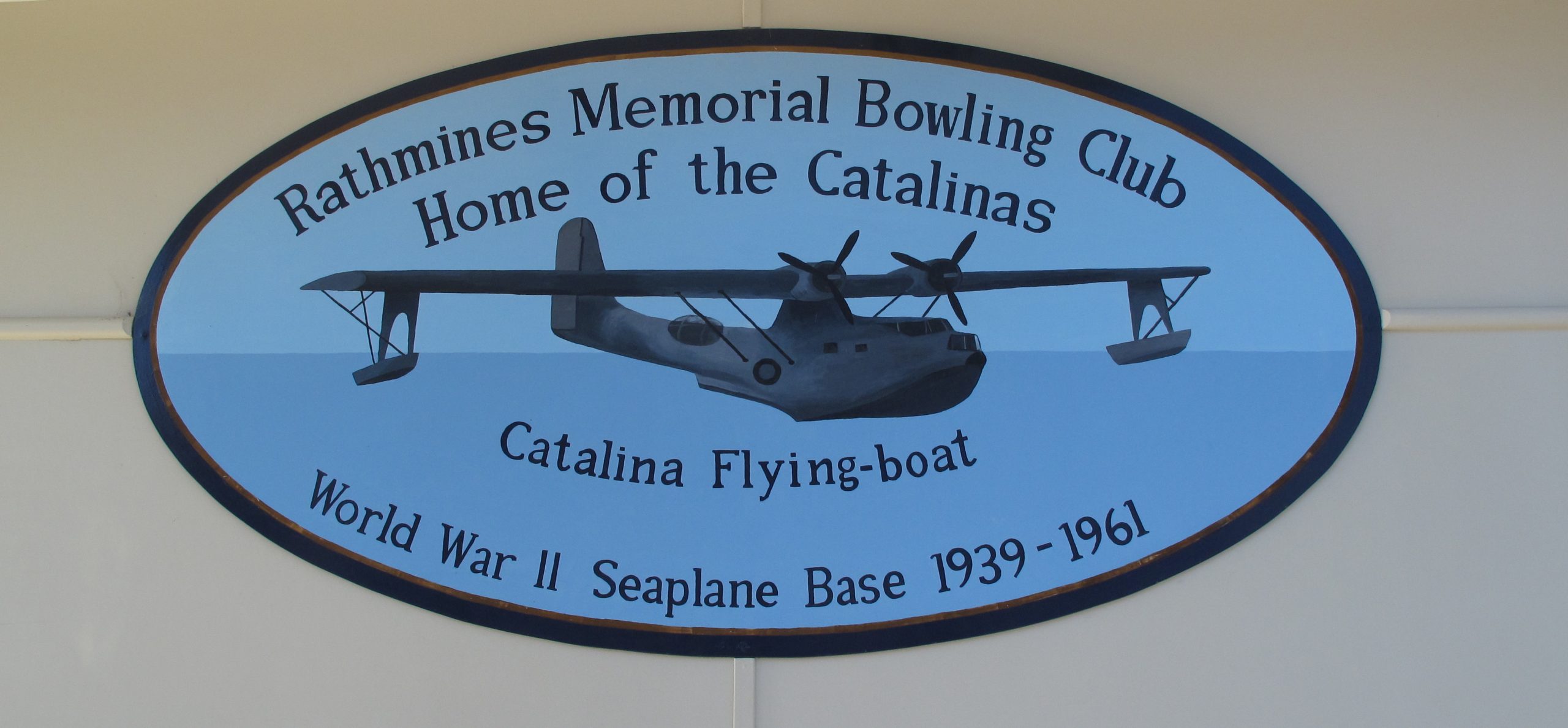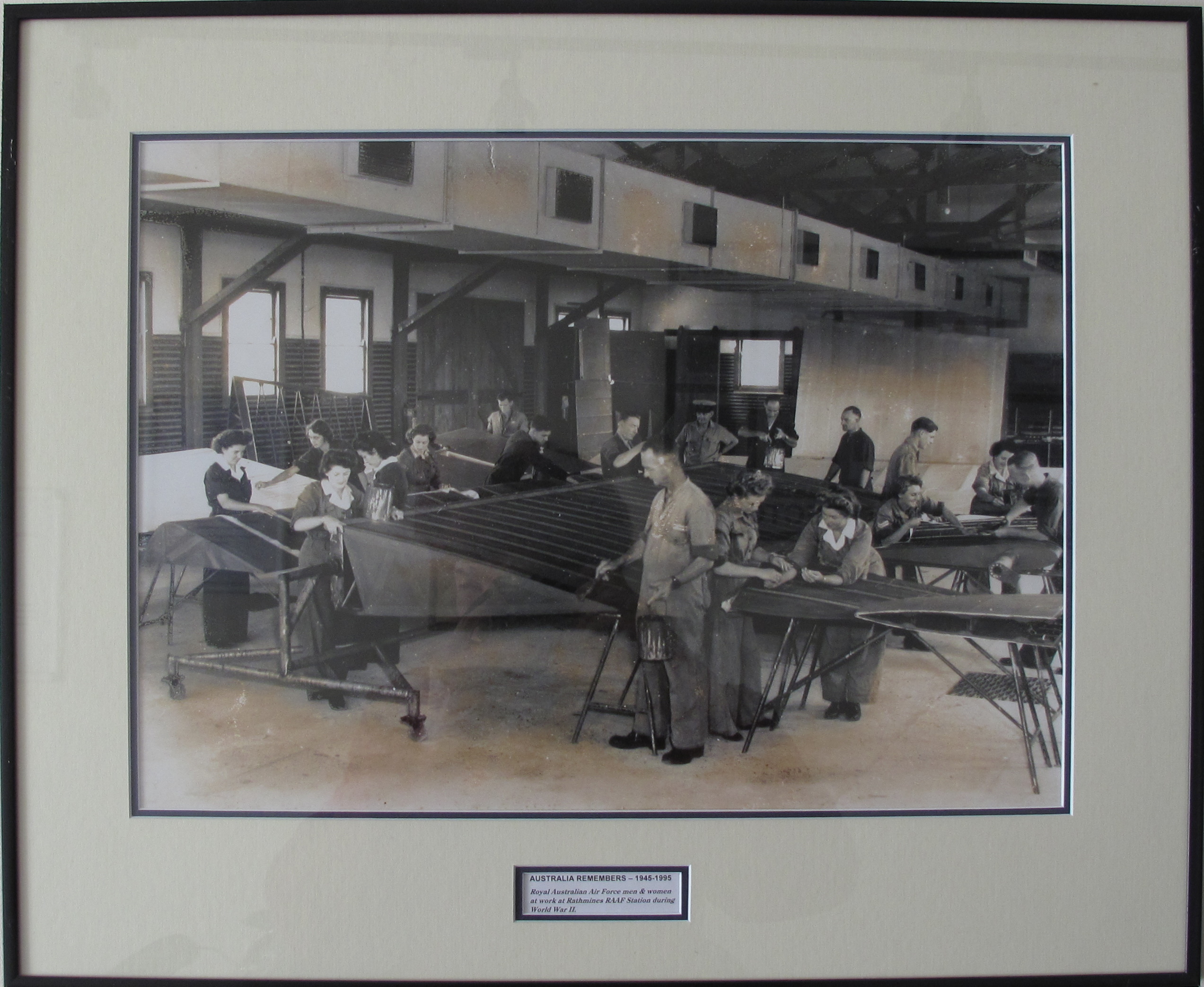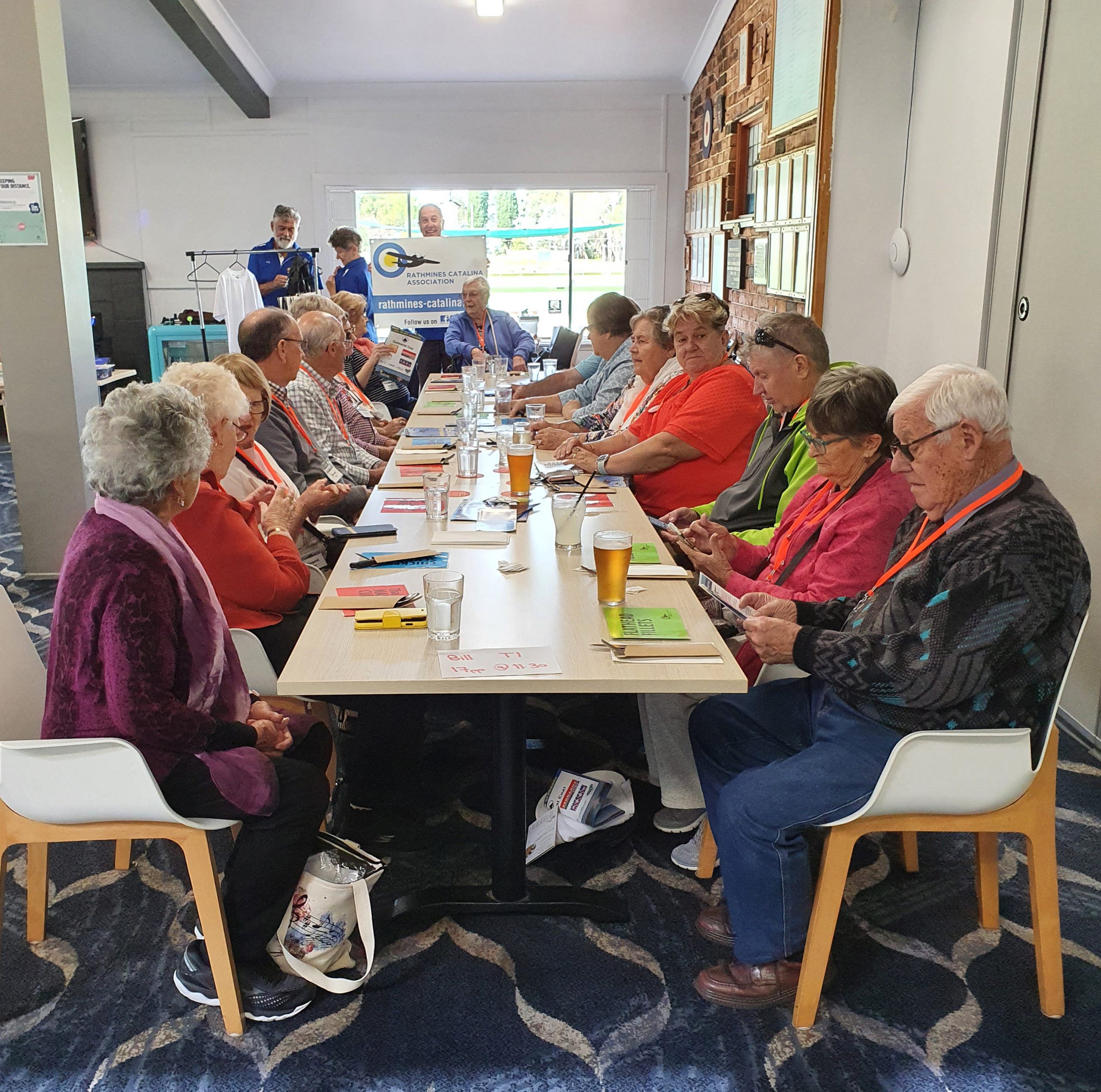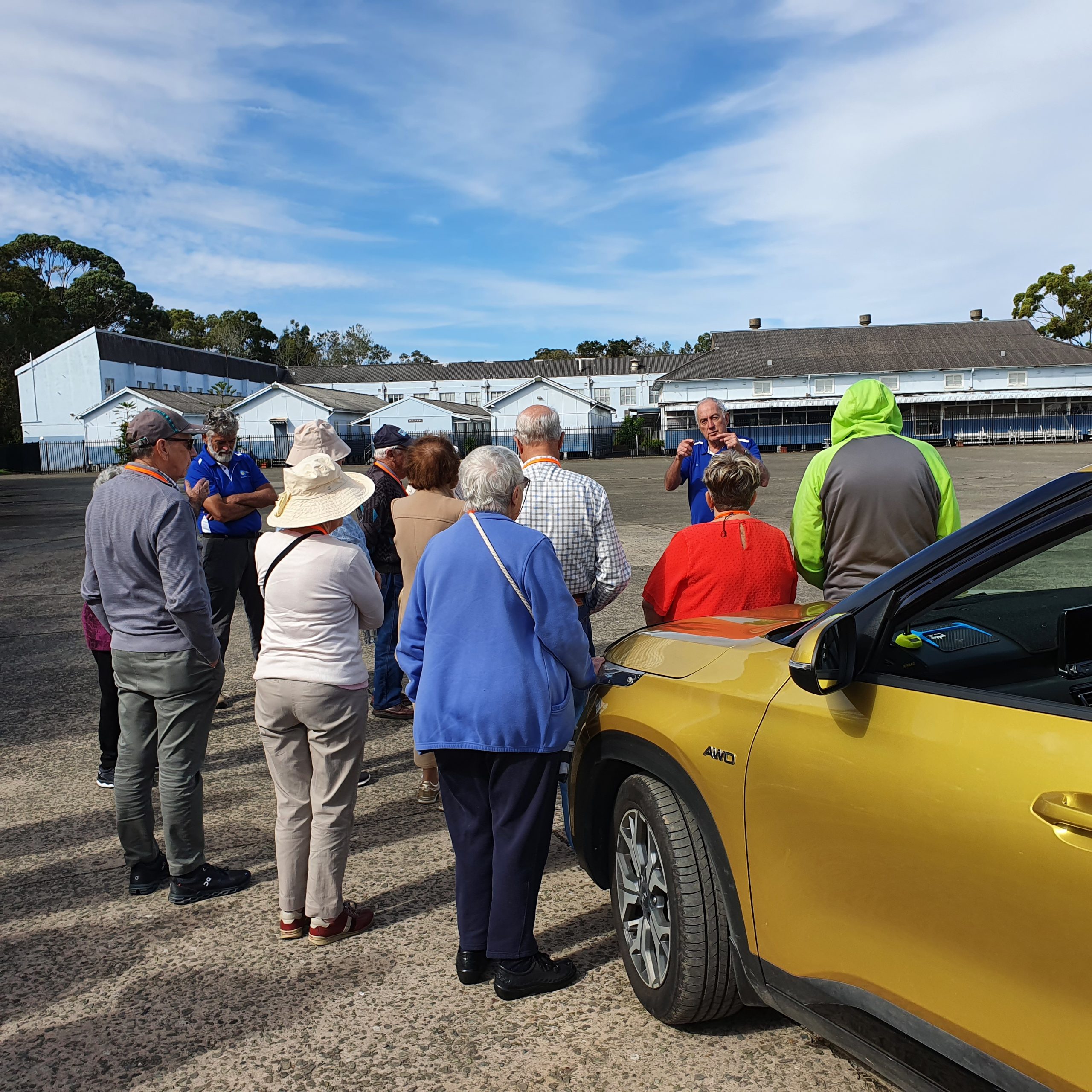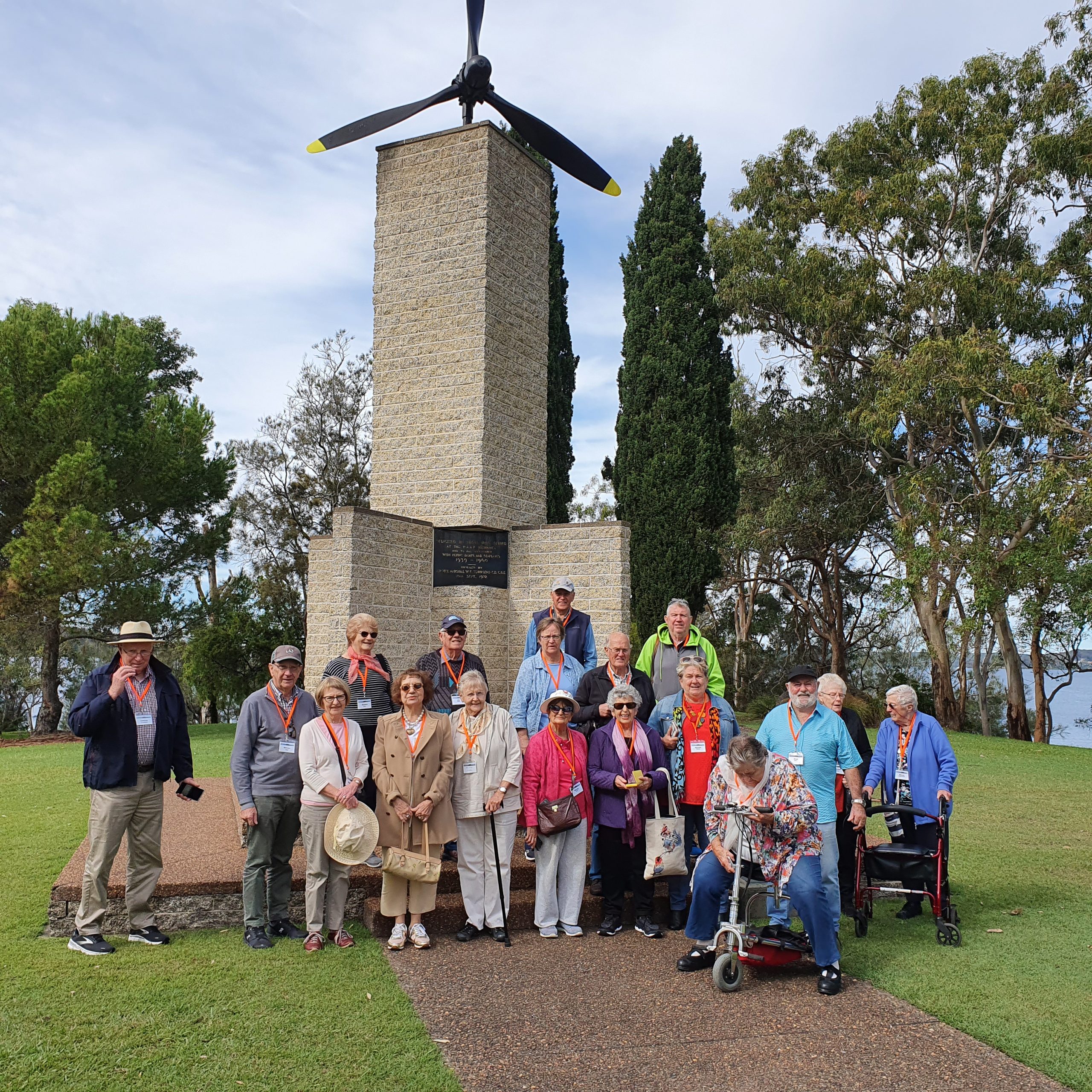 Brenton Elsey
---
Our Social Day Out on Friday 4th March, 2022
With the ground soggy from the 'big wet' and further rain predicted, it was decided to cancel our First
Term outing to Green Point Reserve and instead of meeting for lunch at the Belmont 16's Club.
Under patchy blue skies (would you believe it!), some 14 Members enjoyed each other's company in airconditioned comfort. Tales and yarns were spun in between eating, with everyone enjoying the altered outing.