You are advised that Club Lambton will be closed on Monday 4/12 for renovations to the floor behind the bar.
There will be NO BeConnected class that day.
For people booked into the afternoon Assistance Class – please go to the Lambton Library at 1:00 pm, where we will give our assistance.
REMINDER – for anyone considering going to the Computerpals Christmas lunch at Club Lambton on Thursday 7th December….
Date:        Thursday 7th December 2023 (Please note – THURSDAY 7th)
Time:        11.00am for 11.30am start (please be punctual or you might miss out!)
Location:  Club Lambton, 51 Karoola Road, Lambton
Cost:        $27.00 (2-course meal, drinks at own expense)
Please click here to download the attendance form, complete the details, and then submit it. Next, you need to pay ComputerPals. Our bank account details are – ComputerPals at Newcastle Permanent Building Society, BSB: 650000, Account number: 962205402 with your Name & Xmas Lunch in the details space. You can use either online banking or through your own bank.
We do need to know the numbers for catering and table area purposes, along with additional staffing, so please be prompt in replying if you intend to go. All registration of attendance forms together with payment must be received by Wednesday 29th November, as we have to advise numbers and pay the Club no later than one week in advance
ComputerPals Newcastle helps Seniors:
To use computers, smartphones and tablets.
To bridge the generation gap. 
To become more self-reliant.
We assist seniors to find ways to benefit 

themselves and the community through

their collective experience and knowledge.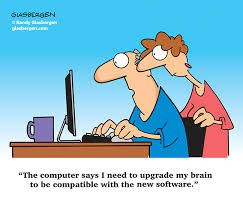 What does ComputerPals Newcastle offer?
Our face-to-face Be Connected classes and much more are run from Club Lambton, Wallsend Library and Hamilton Library. Click here for our venues and times. We are also conducting online ZOOM sessions for other classes (check your email or (better still) you send us an email to enquire what's on and when and how to get onto the session). 
Be Connected – What is it?
Be Connected is an Australia-wide Federal Government initiative empowering all Australians to thrive in a digital world. There are online learning resources as well as a network of community partners – the Be Connected Network – who offer in-person support so you can develop your digital skills and confidence.
Click here for more information on BeConnected.
Click here for the current timetable.
Click here to go to the Be Connected website.
Click here for our class venues and times.
Courses by ComputerPals
Here are some topics you might be interested in learning about:
Learn about Windows 10 and 11.

Understand your android apple phone or tablet.

Take better photos and create your own photobook.

Learn about internet and email security.

Special Interest Groups – Digital Photography, Creative Writing and MemoryPals.
Click here for information on ComputerPals Courses.
Click here for ComputerPals course descriptions.
Click here for more information on the special interest groups.
eSafety Presentations
Some eSafety Presentations offered in 2023:
Helpful apps for your smart phone

Protect yourself against scams

How to use government websites

Protect yourself after a data breach

Click here for more information
Joining a Zoom session for the First Time?
Don't worry, we can help you out.
Click here for a rundown on the 'How to' by BeConnected.
Click here for a print copy of the instructions.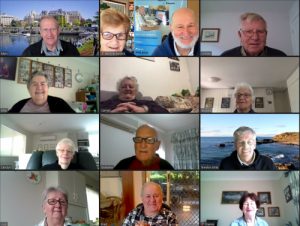 Contact Us
Email address: contact@computerpals.org.au
Mobile: 0478219220 (please leave a message including your name and phone number)
Venue Addresses
Club Lambton, Lambton Bowling Club, 51 Kaloola Rd, Lambton NSW 2299 
Wallsend Library, 30 Bunn Street, Wallsend NSW 2287
Hamilton Library, 45 James Street, Hamilton NSW 2303
Social Media