Creative Writing (WriterPals)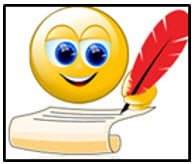 Creative Writing (WriterPals) is a discussion group that puts-in-practice – it is not a formal lesson.
We meet on the 2nd Thursday of the month (during school term) at Club Lambton – from 1pm to 2:30 pm.
ASCCA (Australian Seniors Computer Clubs Association) are holding a creative writing competition again this year.
We are WriterPals – we help each other with Creative Writing.
ComputerPals for Seniors – Newcastle Inc. has a sub-group of members interested in Creative Writing and we are "WriterPals". We have a lot of fun reading our stories to 'the others' and sharing positive critique and generally helping one another. You must be a financial member of ComputerPals.   Interested? You will be very welcome to come, see what we do, and join in the fun.
Contact Us Email at: contact@computerpals.org.au
Or phone:

0478219220

Be patient, wait for the tone. Please leave a message so we can get back to you. (during office hours 9 – 5)
Our challenges are many and varied. You can write on any topic you like. As always, turn your imagination loose and see where it leads you.
Everyone has a story in them – everyone can write !  YES, YOU CAN!
We encourage you to have a go, even if you haven't tried before.
ASCCA Creative Writing Competition
2021 Results for ComputerPals Newcastle
Category: Masculinity / Feminity
Highly Commended: "Am I a Fashion Agnostic" by Lindsay Threadgate
Third Place: "A Love Affair" by Barbara Bartlett
Category: Companion Animals
Third Place: "Boz" by Barbara Bartlett
First Place: "Bonnie the Clydesdale" by Carmel Smith
Category: Seasons and Weather
First Place: "The Day Clarence Died" by Barbara Bartlett
Category: Dusk to Dawn
Second Place: "Dusk to Dawn" by Harold Franks
First Place: "My Dream Interview" by Carmel Smith
Category: Life Changing Event
First Place: "One Hundred Weeks" by Carmel Smith
Champion Writer – 120 points: Carmel Smith