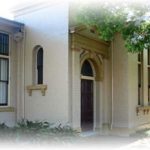 The beginning: In the late 1990's, with the advancement of computers and smart technology, there was Government recognition that those of preceding generations had no knowledge of the emerging digital world and no opportunity to learn and embrace the many benefits that were becoming available.
In August 1998, the Australian Seniors Computer Clubs Association (ASCCA) was incorporated to serve as the National Peak body for seniors and technology.
Mid 2000, Newcastle City Council convened a public meeting at City Hall to inspire interest in establishing a Computer Club for over 55's, to be administered entirely by volunteers. The purpose of this club was to provide a forum where over 55's could learn and become part of the digital world.
From this meeting a few enthusiastic attendees recognised an opportunity and ComputerPals for Seniors – Newcastle Inc. was incorporated as a Not-for-Profit association in August 2000 with 4 tutors and about 50 members.
Over the next 2 years, the Club operated from a few "temporary" venues until in 2002 a more "permanent" home was offered at Islington Public School where the original heritage building had an unused classroom. This provided a perfect facility not only for available space, but ease of access to the building, public transport, and available parking.
Our tenure at the school lasted 13 years until, in 2015, we were given notice to vacate the premises due to the school's student population growth.
Training facilities were basic in the early days, old doors supported by trestles functioned as desks and carried a couple of desktop PC's running Windows 98.
Initially, classes were simply an offer of assistance on whatever topic a student had identified rather than structured lessons on a particular subject as we have today.
As the number of students grew and funds accrued, our training facilities were upgraded and improved. Furniture was replaced with purpose-built desks and ergonomic chairs, an adjoining room was equipped and stocked as a tea-room with free tea and coffee available, we installed Air conditioning and a Hearing Loop for those with hearing impairment and in 2010, a large Smart TV was installed to allow students to clearly follow the trainer's instruction.
Since inception all hardware, software, courses, and notes have been constantly maintained, upgraded, and replaced to ensure instruction is up-to-date and relevant. New courses continued to be developed as technology advanced. Our library of different courses/topics has grown to around 60.
The Windows operating system has seen many changes over the years.
In 2000, we started with Windows 98, this was followed by Windows XP in 2002, Vista in 2007, Windows 7 in 2009, Windows 8 in 2013, Windows 8.1 2014, Windows 10 arrived in late 2015, and 2021 saw the release of Windows 11.
During this time students were using a variety of operating systems and needed education on the one they were most comfortable with. To accommodate this varied need our technical team enabled our computers so they could be "booted" with the Operating System of choice. This allowed our club to offer a wider range of courses and be able to assist more students to become confident and self-reliant using their devices.
In late 2015, we were able to secure 'temporary' accommodation next door to the school that had been home for 13 years. 15 Hubbard Street Islington became our new base, however, with higher rental costs. The layout of furniture and equipment had to be rearranged to fit in a much smaller space.
We commenced 2016 in our new premises, Windows 10 was installed on all our computers and the multi-boot system was eventually replaced. Windows 10 became the standard operating system.
Over the next 2 years our services were well supported, we continued to adapt to the latest digital trends and new courses were added. With the increased cost of rent, our finances were starting to diminish.
Following the lead of the Australian Seniors Computer Clubs Association (ASCCA), in 2018, we partnered with Good Things Foundation, an Australian Government Grant initiative designed to help seniors 'get online' – this is the Be Connected program.
Through this program we have been successful in receiving grants that have allowed us to upgrade Laptops, acquire mobile devices and remain effective in tutoring seniors in the use of technology and social communication. We participated in Australia's first 'Get Online Week' event run by Good Things Foundation.
These grants also allowed us to re-price our members course cost to $5 per 1½ hour session, while at the same time, run the Be Connected classes FREE of charge.
2018, also saw the introduction of assistance sessions, for members experiencing problems with Laptops, Tablets or Smart Phones.
Our applications for Be Connected Grants continued to be successful throughout 2019 and 2020. These grants helped support a strategy to replace desktop computers with laptops, upgrade all computers to Windows 10, and modernise aging equipment.
For a period, our Be Connected program was offered in an outreach program, delivered on-site, to residents of Sugar Valley Leisure Estate at West Wallsend.
During the lockdown and isolation periods of the COVID 19 Pandemic we operated solely via ZOOM to maintain contact with all our tutors and learners and keep up the spirits of everyone.
2022 The club is now a registered charity. The club is eligible for GST Concession and Income Tax Exemption.
Unfortunately, the club has not received Designated Gift Recipient Status – in other words, sadly – donations to the club are NOT tax-deductible.
2022 – current The club had to close our rental with 15 Hubbard Street Islington during the Covid 19 pandemic. Due to a concerted effort from committee members, Club Lambton was procured for our main activities on a Monday. Wallsend and Hamilton libraries are now our venues for Tuesday and Wednesday Be Connected classes.